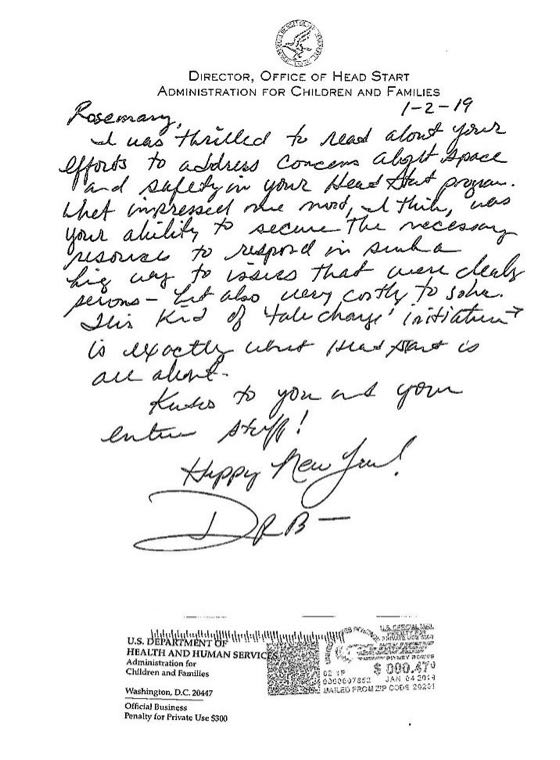 BEOF is proud to share with you all a letter we received from the U.S. Department of Health and Human Services, Director of the Office of Head Start in Washington, D.C. The letter addressed to our Bayonne Head Start Director reads:
Rosemary,
I was thrilled to read about your efforts to address concerns about space and safety in your Head Start program. What impressed me most, I think, was your ability to secure the necessary resources to respond in such a big way to issues that were clearly serious – but also very costly to solve. This kind of 'take charge' initiative is exactly what Head Start is all about. Kudos to you and your entire staff! Happy New Year!
– Dr. B.
On behalf of BEOF's Board of Directors and staff, we are so grateful for these kind words and will continue to have a positive impact on the Bayonne community's youth! Thank you!!