Thank You to Our Sponsors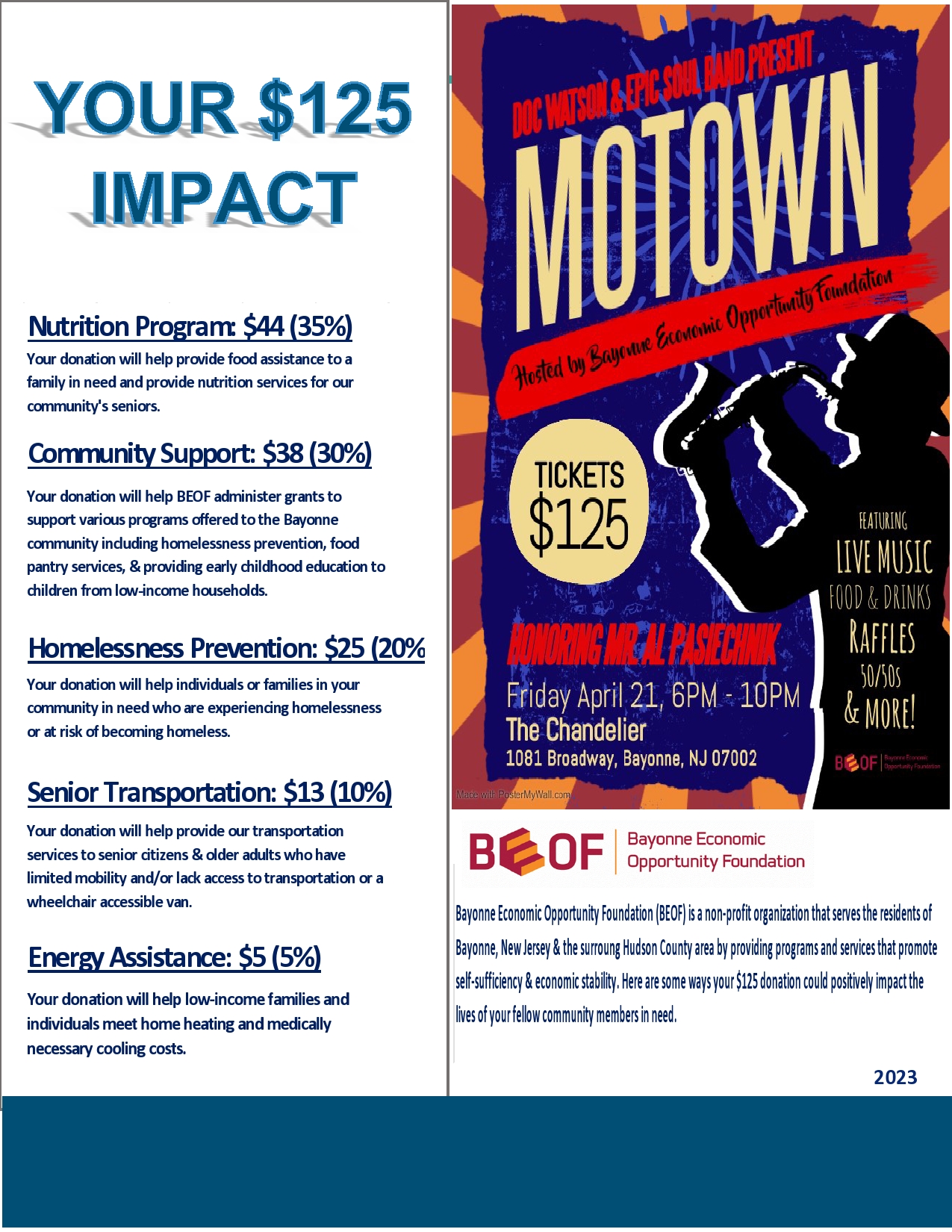 On behalf of Bayonne Economic Opportunity Foundation's Board of Directors and staff, we would like to thank all our wonderful 'Sponsors & Supporters' for their generosity and support for our Motown Fundraiser. It was an exciting and successful event, and we look forward to seeing you at the next one!
SPONSORS
BCB Bank
City Hall- The Honorable Mayor Jimmy Davis
City Hall- The Dellabella Family
City Hall- Ms. Camille Burgos
Inline Heating & Cooling
Event Honoree Mr. Al Pasiechnik & The VIC Tavern
John J. Smith Jr., Attorney at law
Bayonne Chamber of Commerce
Pizza Master
Remember Me Foundation
The Coviello Family & Chandelier Restaurant
Ms. R. Kellner & All State Insurance
SUPPORTERS
PSE&G
Imperial Dade
Integrated Micro Systems, INC.
Arthur J. Gallagher & Co.